Borer Care Treatment
The term 'Wood Borer' covers Wood Boring Beetles and Dry-Wood Termites.
Wood borers are wood damaging insects that invade and damage structural and furniture wood based on the type and moisture content of the wood. All homes or businesses constructed of natural wood are at risk to wood borer infestations.
Adult beetles lay their eggs in wood cracks. Larvae burrow deep into the wood where they feed and in the process they make a maze of tunnels over several years. Wood borer infestation can be identified when wooden powder is found below the wooden items. Dry-wood Termite mates burrow into the wood surface and make their colony. They feed the cellulose of the wood and enlarge the colony. The infestation is identified when wooden granules are found. When the moisture level rises in the atmosphere, the reproductive flies fly around the lights in the rooms. This is a symptom of cross-infestation to the wooden items in the house. If infestation left untreated, timbers within a building can be weaken and may lead to structural failure of timbers.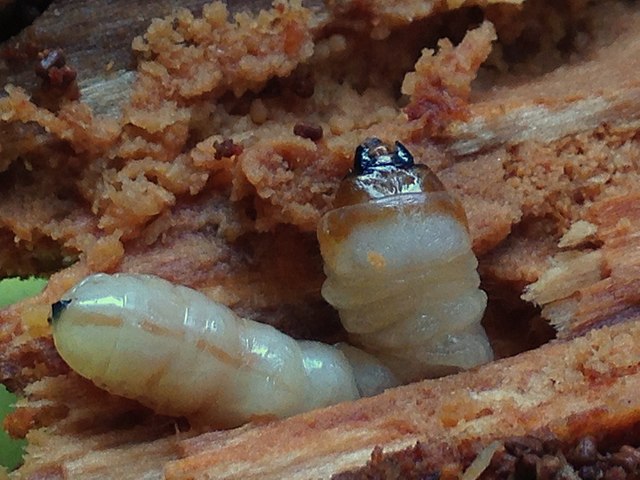 Control Method
Woodborer treatment is a specialized treatment service. It require oil-based service with combination of fumigant and contact disinfectant chemical for wood preservation without damaging its texture and polish quality. This require injecting the disinfectant into the exit hole with the syringe and needle, and general spray on wood infested surface of furniture for effective treatment result against wood-boring insects.